Olympics: Winter Medal Winners 1924 - 2014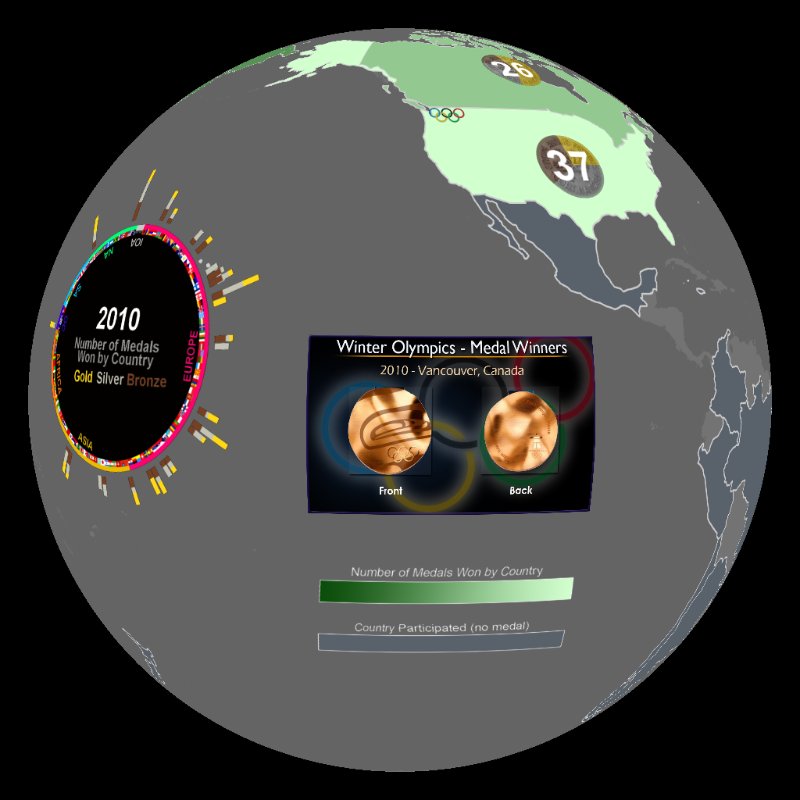 Description
This dataset was created by students and staff at the Advanced Visualization Lab at Indiana University to visualize the rich history of the Winter Olympic Games. Begun in 1924, the games have grown from 20 participating countries to a record 88 in 2014. Sixteen women competed in the first Games, while 1,050 did so in 2010. Norway is the all-time Winter Olympics medal leader, followed by the United States, but the Soviet Union still ranks fifth, over twenty years after its dissolution.
This dataset maps historic medal counts and includes pictures of the gold medal from each Olympic year.
For more information, please visit the SOS project page at IU. The Advanced Visualization Lab is a unit of the Research Technologies division of University Information Technology Services and a Cyberinfrastructure and Service Center of the Pervasive Technology Institute at Indiana University.
Related Datasets