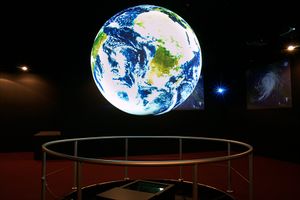 Jebb Q. Stewart
Phone

Fax

303-497-6552

Email
For contacts.inquiries, email getsos@noaa.gov.
For technical support with Science On a Sphere®, email sos.support@noaa.gov.
If you have purchased SOS Explorer® (exhibit version) and need support, email sos.explorer@noaa.gov.
If you have SOS Explorer® Mobile (free mobile app), try our Frequently Asked Questions first. If that doesn't answer your question, contact us at sos.explorer+mobile@noaa.gov.
The Earth System Research Laboratories website has information about visiting the David Skaggs Research Center.