Land Cover: Woody Biomass in Pan-tropics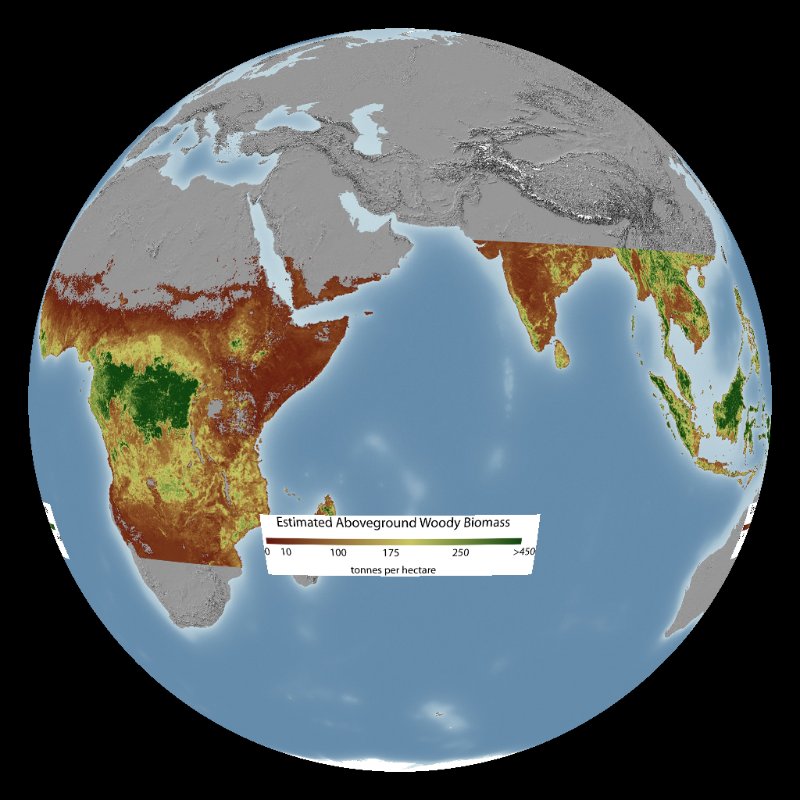 Description
Tropical deforestation and forest degradation account for an estimated 20% of the world's anthropogenic emissions of carbon dioxide, a significant greenhouse gas contributor. Despite the important services that tropical forests provide, there is incomplete data and knowledge of their condition and coverage, and thus no accurate baseline for evaluating and monitoring future changes.
The Woods Hole Research Center has completed a three-year project focused on pan-tropical mapping of forest cover and carbon stocks stored in tropical forests. The project encompasses two mapping approaches: this approach employs the fusion of medium-resolution optical (MODIS) and lidar (GLAS) data. It is a first pan-tropical map of forest carbon derived using this approach, informed with extensive satellite canopy structure sampling calibrated with co-located field measurements.
This dataset shows the status of Tropical Forests in 2007-2008. The pixel values are in megagrams per hectare and the coverage is entire tropic extent at 463m resolution. For more information and to download the data go to Woods Hole Research Center.
Notable Features
Status of Topical Forests in 2007-2008
The pixel values are in megagrams (Mg) of Aboveground Live Woody Biomass per Hectare (Mg/Ha)
Coverage is entire tropic extent at 463m resolution