After install Nvidia driver, You may need to run nvidia_setting for all projector control machines by sos user account.
Bring up a terminal on NC desktop
login to the projector control machine with -X as the next command

ssh -X machine1

run machine1 nvidia_setting gui within NC's monitor by the command


nvidia-settings -c :0
The GUI would be like this for example.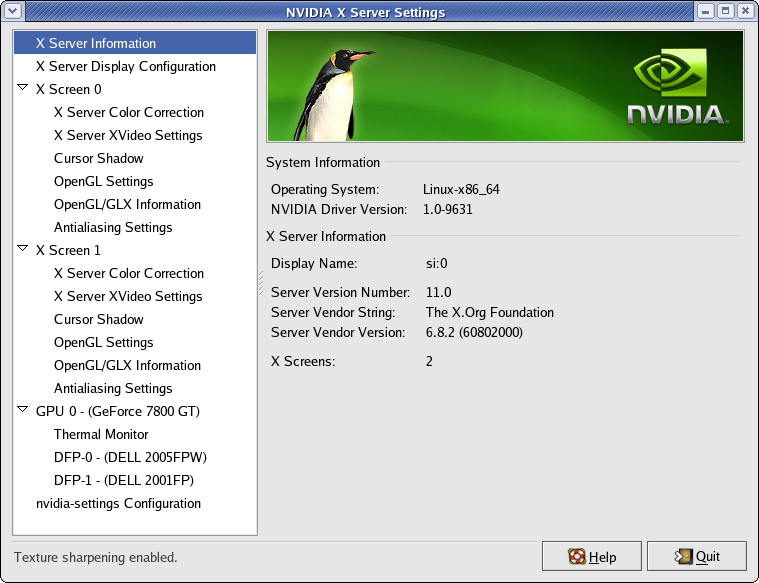 We need to modify "X erver Xvideo Settings" like this one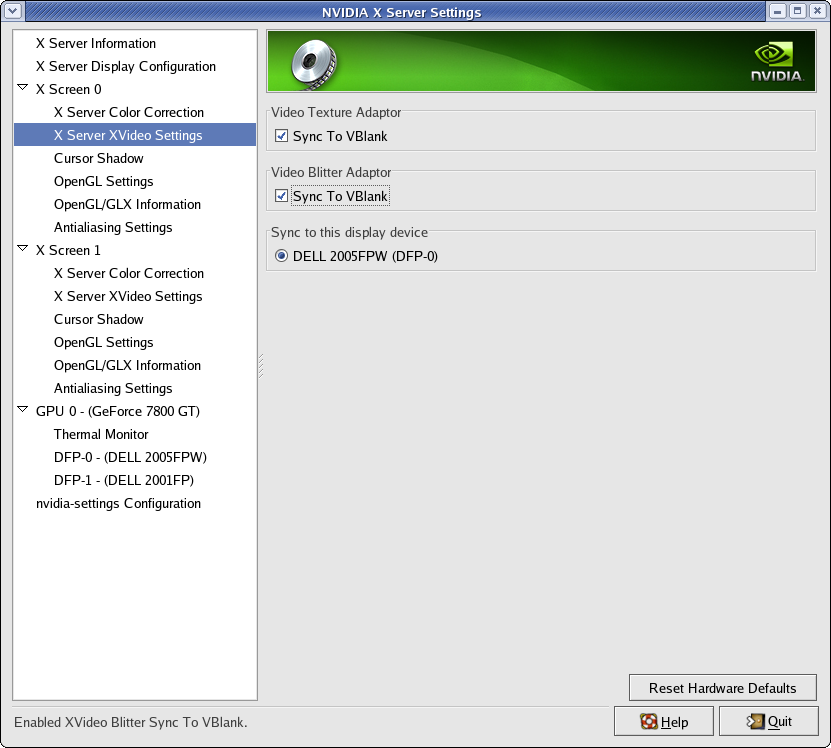 Then we need to modify "OpenGL Settings" like this one
If Nvidia GeForce 8800GT and 9800GT, then use "High Quality" instead of "Quality"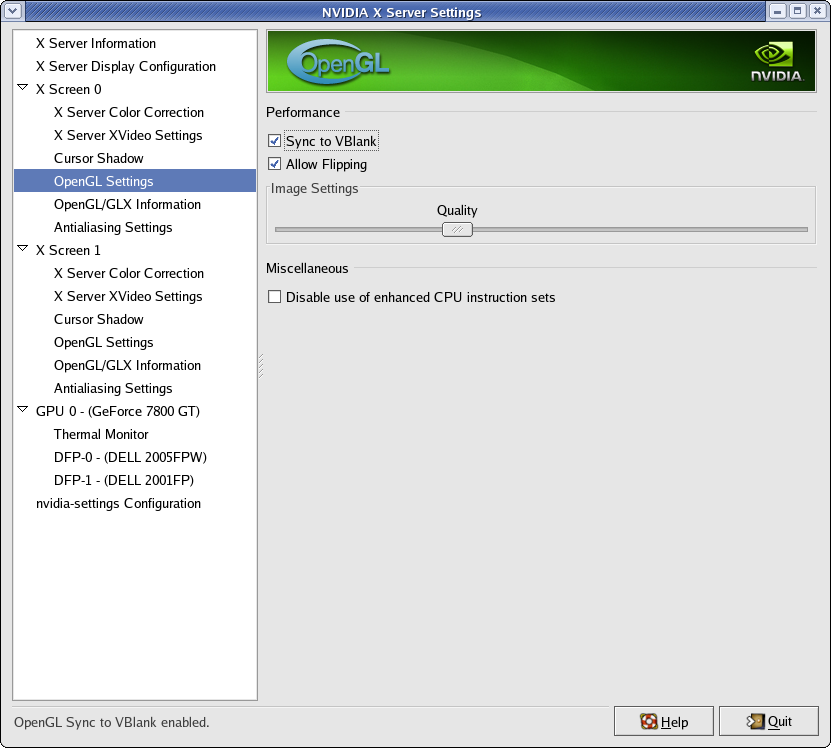 If Dell 470n, then need to modify "Antialiasing Settings" like this one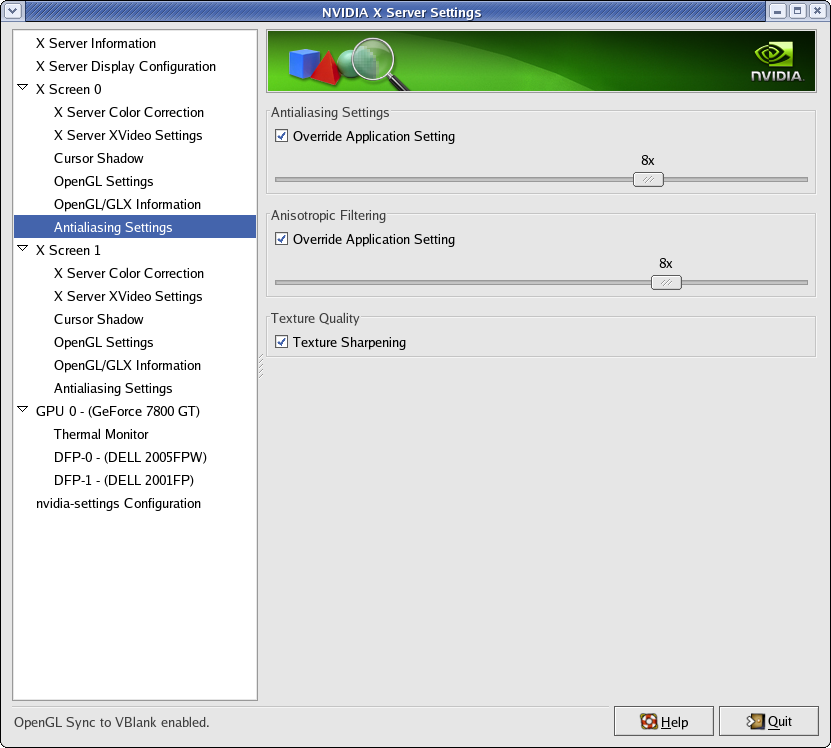 If Dell 390n and 3400n, then need to modify "Antialiasing Settings" like this one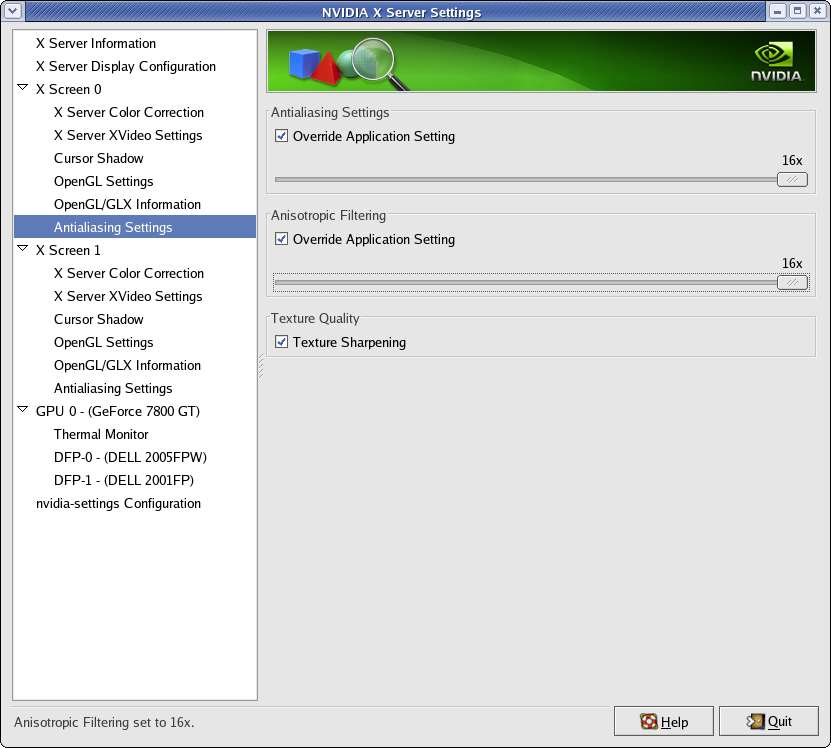 or (for the newer version of Nvidia GUI)